These modules include the Legato Application Framework.

Follow the tutorials below to connect your smart modules with AirVantage.
Which devices and modules are supported?
The following modules and modems are supported (all Legato modules):
Smart Modules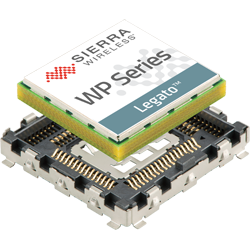 WP series
Any issues ?

If you encounter any issue to set up your device, don't hesitate to use the developer forum to benefit from the developer community experience.
Manage your device
Although it's optional, it's useful to synchronize your device with AirVantage at least once to check if configuration is correct.
Have a look here to learn how to synchronize your system and how to use the Device Management Features.
Sample code
All sample code is supplied here: