From the system details view, you can access to the latest status parameters and configuration from the firmware.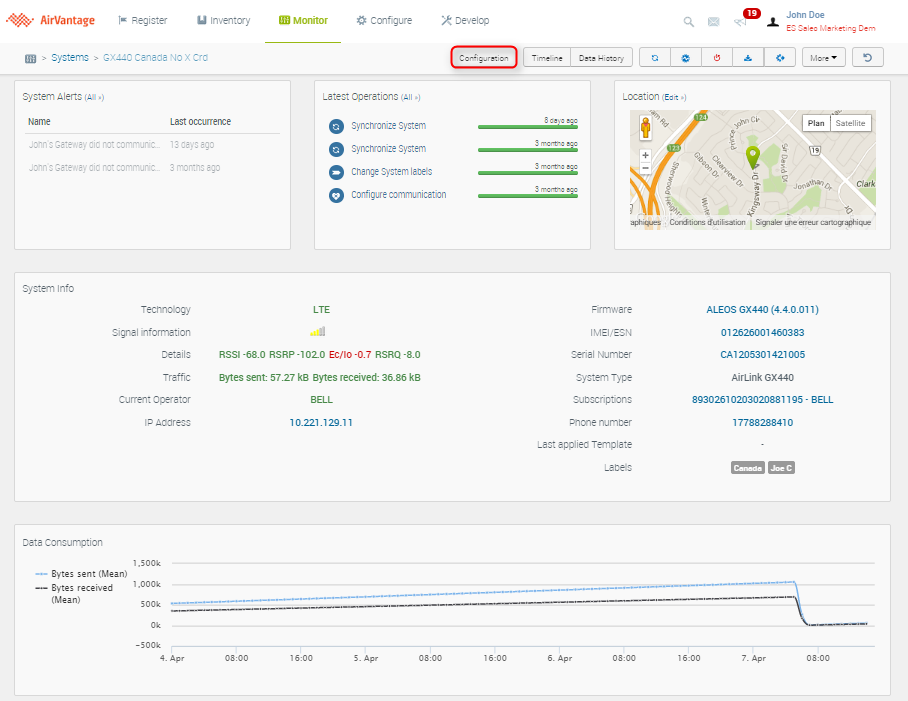 This page allows you to:

Browse the firmware configuration, AirVantage is showing the latest values received from the device. You can launch a new Synchronize operation if changes are not reflected yet.
Search for a specific parameter using the Search field. AirVantage will show all the sections containing the text you searched.
Switch to Edit mode to change the configuration of this system. You can then change one or many parameters and click the Apply button to create the apply settings operation.
Create a new template from this system. You can select all or some parameters you want to include in the template.
Example of configuration change screen: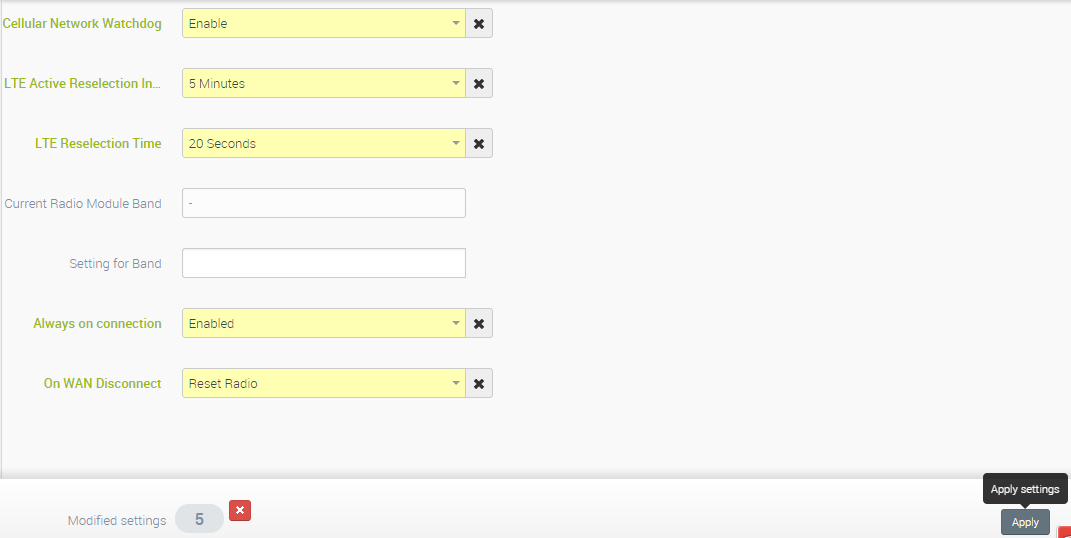 As a reminder, a system Template is a user-defined set of settings (key, value) used by AirVantage to configure a firmware or an embedded application. To configure a system, you can create a new template or load an existing template then apply it to your system.