Only company administrators can create users in a company.
Before starting this procedure, make sure the required user profile is created.
To add a user
Click on User menu > My Account.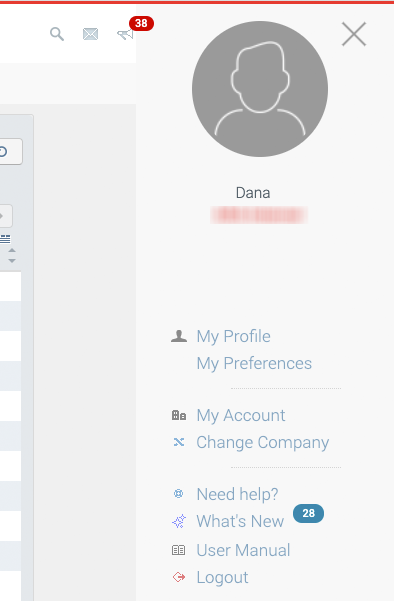 Then choose the Users tab. You will have the list of already existing users of the company:
Click on the + (plus) on the top right hand corner of the users grid. The user creation pop-up will be displayed: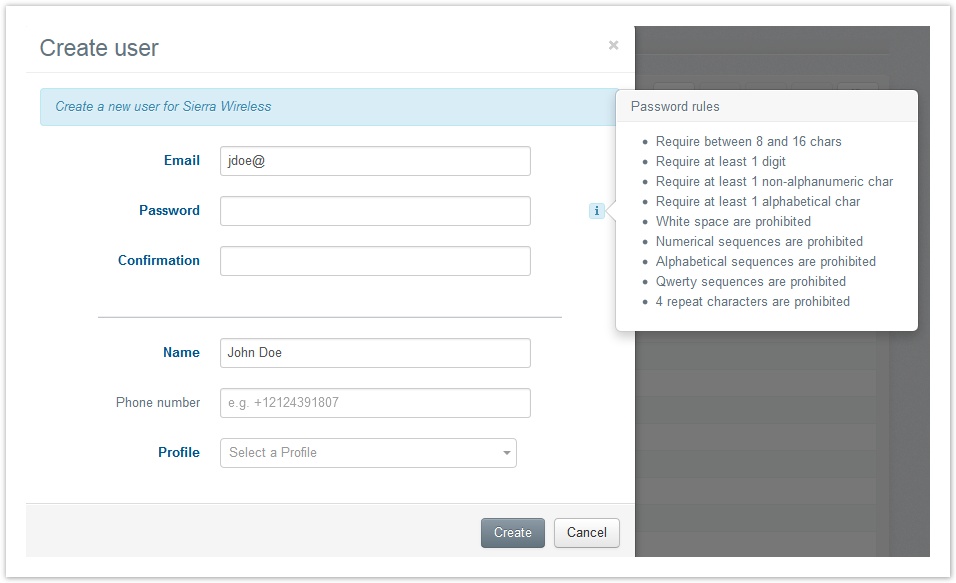 Fill in the fields, including providing the user profile that you want to be associated with this new user
You can then communicate to the user his credentials so that he can log in to AirVantage. As an alternative, you can advise him to use the Forgot Password? link on the login page so that he can configure its own password.
When creating a new user, you shall consider whether this user shall subscribe or be subscribed to the Sierra Wireless services live availability page http://status.sierrawireless.com, to receive proactive notifications when one or more services are experiencing an outage and to be informed of any upcoming planned maintenances. To subscribe a user, simply click on 'Subscribe to updates' from the status page itself and fill in its email address.

For more details on the services to which to subscribe, please refer to the frequently asked questions section.