As soon as you have an IP stack and the capability to do HTTP calls, you can use our HTTP API for devices. It doesn't give you all the fancy device management and application management features but it's really simple to use and it does the job for simple data exchange.

Follow this tutorial to connect your device with AirVantage.
Which 3rd party devices are supported?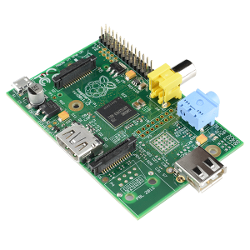 Raspberry Pi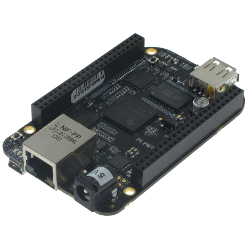 Beaglebone Black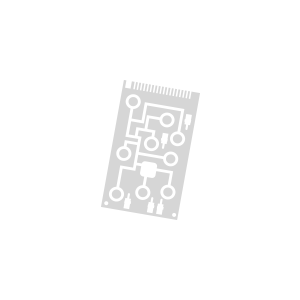 Others*
*) If your hardware has a mqtt library.
Any issues ?

If you encounter any issue to set up your device, don't hesitate to use the developer forum to benefit from the developer community experience.
Create an account
Register for an AirVantage Platform account .
You will received an email when your account is up.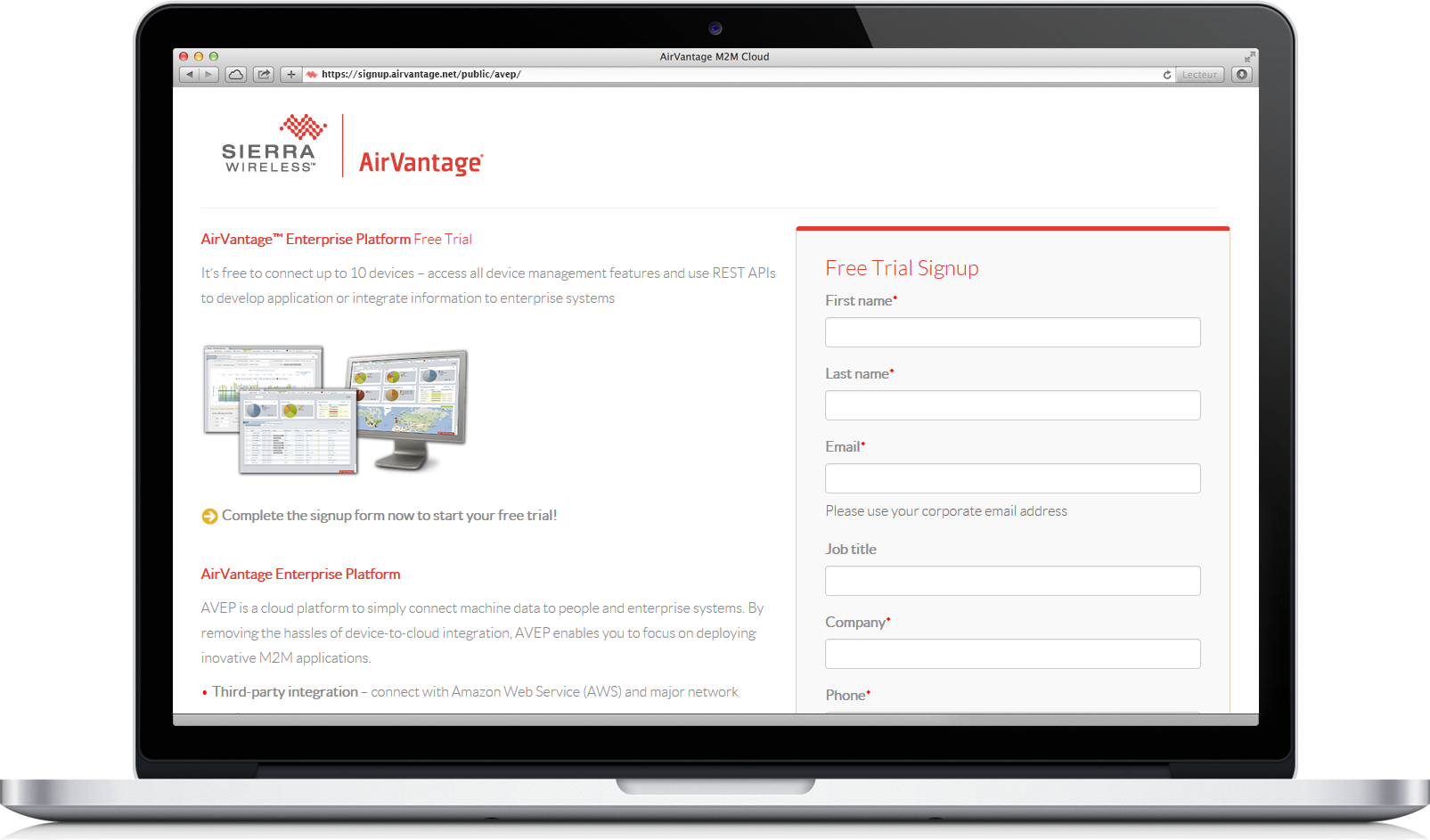 Register your system
What is a system? A system represents:

Gateway/module which supplies the connectivity
SIM card which give the network access (if any)
Some applications running in the hardware (gateway/module/ any host like micro controller or processor)
Go to Inventory > Systems
Click on the "Create" button above the table, a dialog is displayed:

"System" field: Specify an optional name for your system.
In the "Details" screen, create a new gateway and enter the identifier of the device in the "Serial Number" field.
You don't need to create or use a subscription
Search your application
Click on Search application glass icon
In the new dialog box, select the My Applications tab
Search your application using its name (Generic Greenhouse)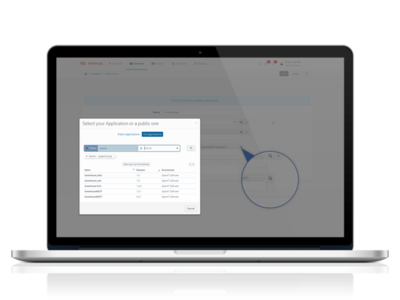 If you want to know more about how to declare an application on AirVantage and what it means, have a look at the Application Howto .
Associate your application with your system
Click on the application to select it.
Click on the padlock and configure the password.
Click on "Create"
In the grid, select the newly created system and click on the "Activate" action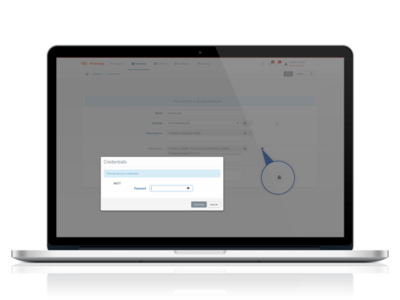 Sample code