The Configure activity helps you to create and manage templates, system datasets, alert rules, labels and zones.
Initializing Table Of Contents...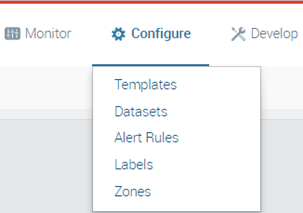 The Templates and Datasets sections provide lists of example templates and datasets that you can customize to meet your needs:
Please watch this video tutorial for an overview.
An alert rule is simply composed of a set of up to 10 conditions. The alert will be raised if all conditions are satisfied.
You can create 2 types of alert rules depending on the template chosen:
For stateful alert rules, once the alert criteria are met, you will receive a notification when the alert is raised for a system, and then when the alert is over and the system working back the expected way.
For stateless alerts, once the rule is created, you will receive an event each time the condition is met. This is usually the kind of rule that is created when you want to know that something 'changes'.
Please watch this video tutorial for an overview.
Some alert rules templates are proposed to you as examples with pre-filled conditions to create your own alert rule by changing values or adding more conditions. The custom template is a template without any pre-filled conditions.
This video tutorial shows an example of configuration, that raises a "Communication status goes to error" alert and sends an alert email when your system communication goes to error.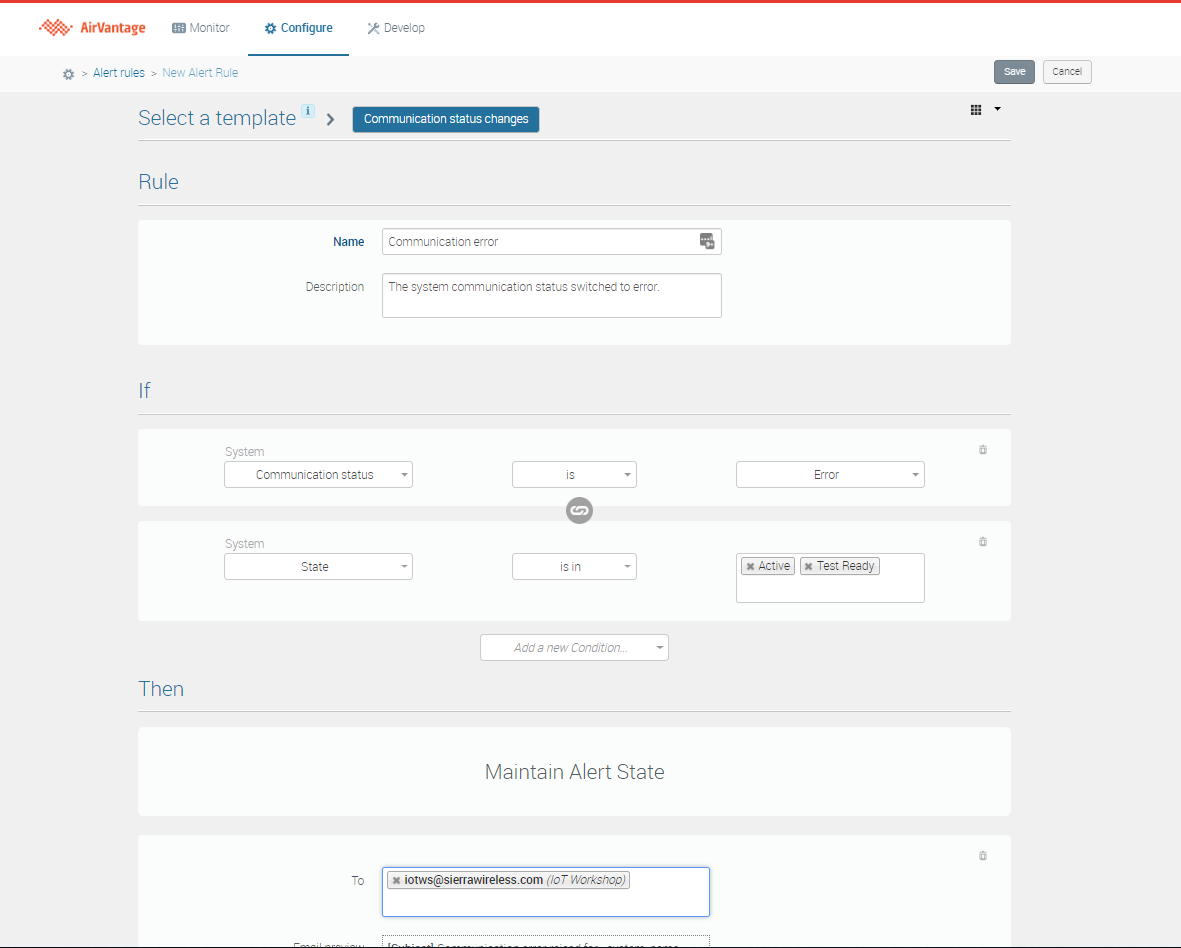 By default an alert rule applies to all the systems within the company. If you want to restrict the alert rule to some systems only, this can be done by adding to the alert rule a specific condition on the system (see tables above). Here are some examples of use of the system condition in the alert rule:
This section provides you with helpful procedures for common tasks.