Integrate and extend your AirVantage platform

Here we give you an overview of what you can do with the AirVantage Firehose Cloud Connector via a simple use case: Connecting your system to AWS Kinesis Firehose and accessing the raw data directly in the data store you specified (S3, redshift, Elasticsearch Service, …).
When you connect AirVantage to Kinesis Firehose Streams, you have to define the type of notifications you want: operations, data, alerts or usages.
Introduction
The role describes the rights (called policies) allowed for an AWS account on a specific object (here a Kinesis Firehose).
In the schema on the right, we created an airvantageKinesisProducer role applied to AirVantage AWS account for a given company defined by the company uid in the secretKey.
Allowed policies are the ones allowing to push messages in the stream and the last parameter defines the Kinesis Firehose to use.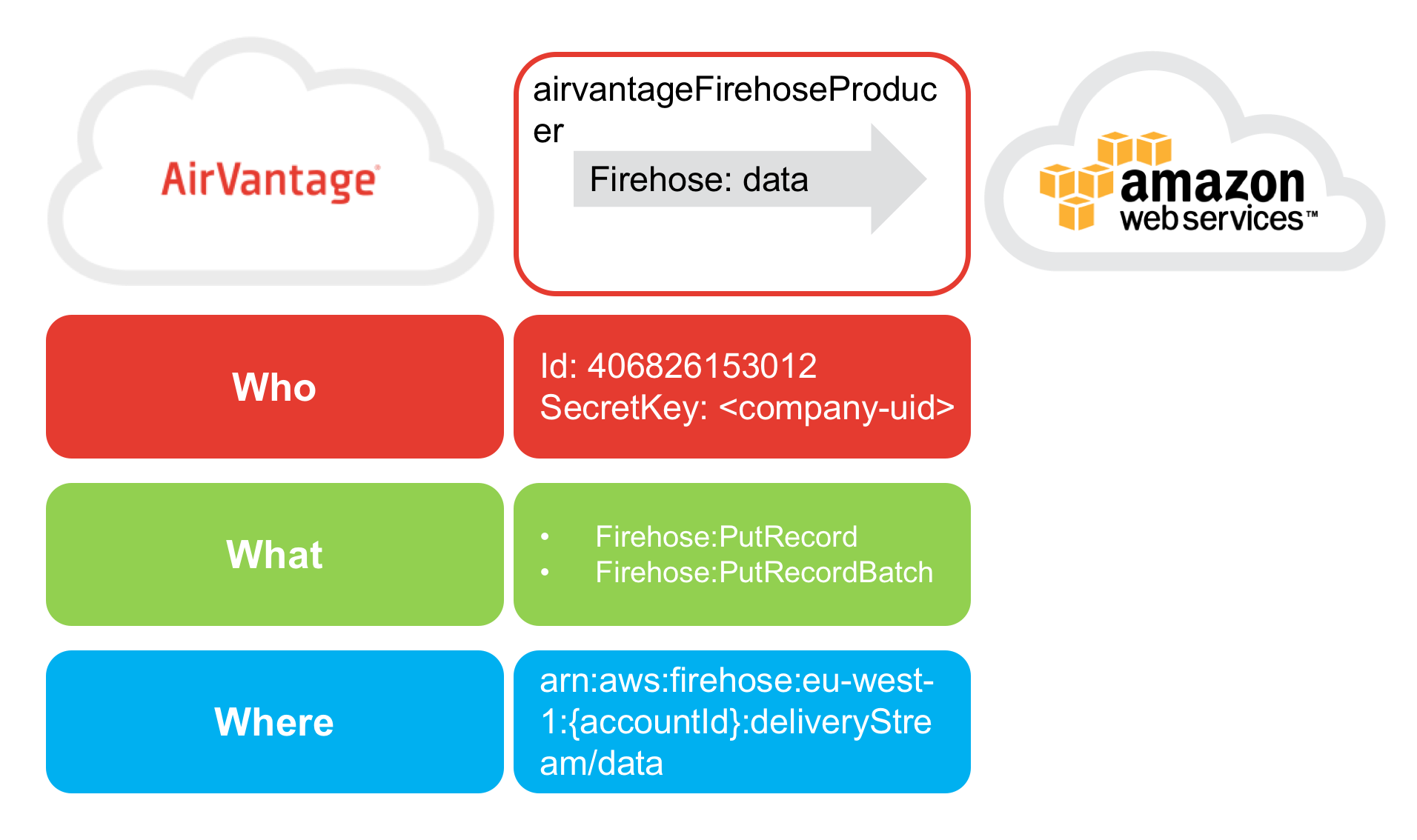 Configuration Process
Step 1. Create a Kinesis Firehose in the customer's AWS account, into which AirVantage will publish.
The source must be Direct Put in order to allow AirVantage to push data directly in the firehose.
Be carefull ! There is a charge for using Kinesis Firehose resources. So before creating your stream, calculate the number of shards you need according to the quantity of data you handle and estimate your corresponding bill.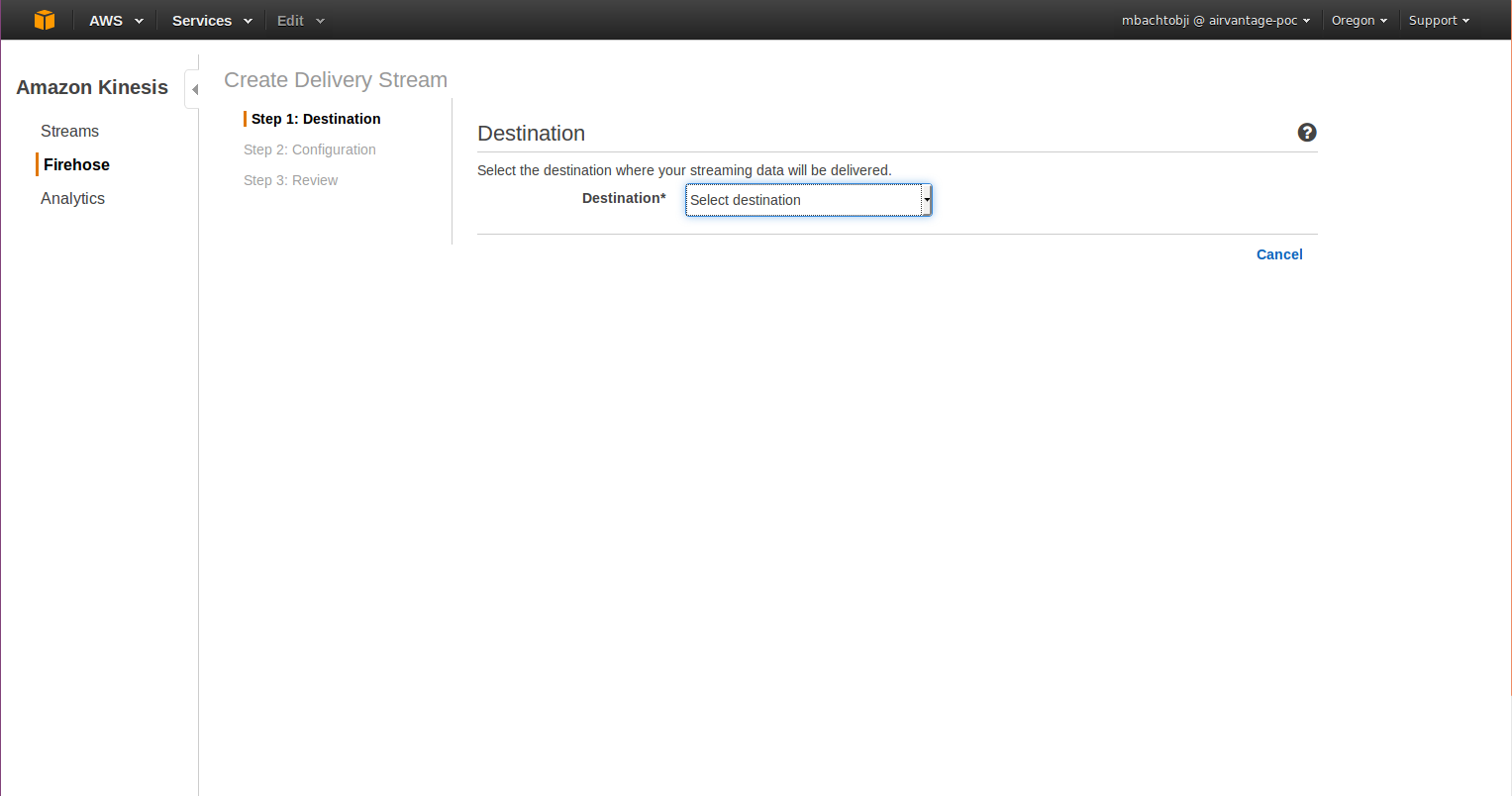 Step 2. Create a Role in the customer's AWS account:
The Role Type should be Cross-Account Access > 3rd party AWS account.
The Account ID should be 406826153012 (Sierra's own AWS account ID).
The External ID should be the UID of the customer's company in AirVantage.
In the role policy, click on Next and then Finish
Edit the role in order to add an Inline policies: The role's Policy should only allow Sierra to write into the Firehose (firehose:PutRecord, firehose:PutRecordBatch).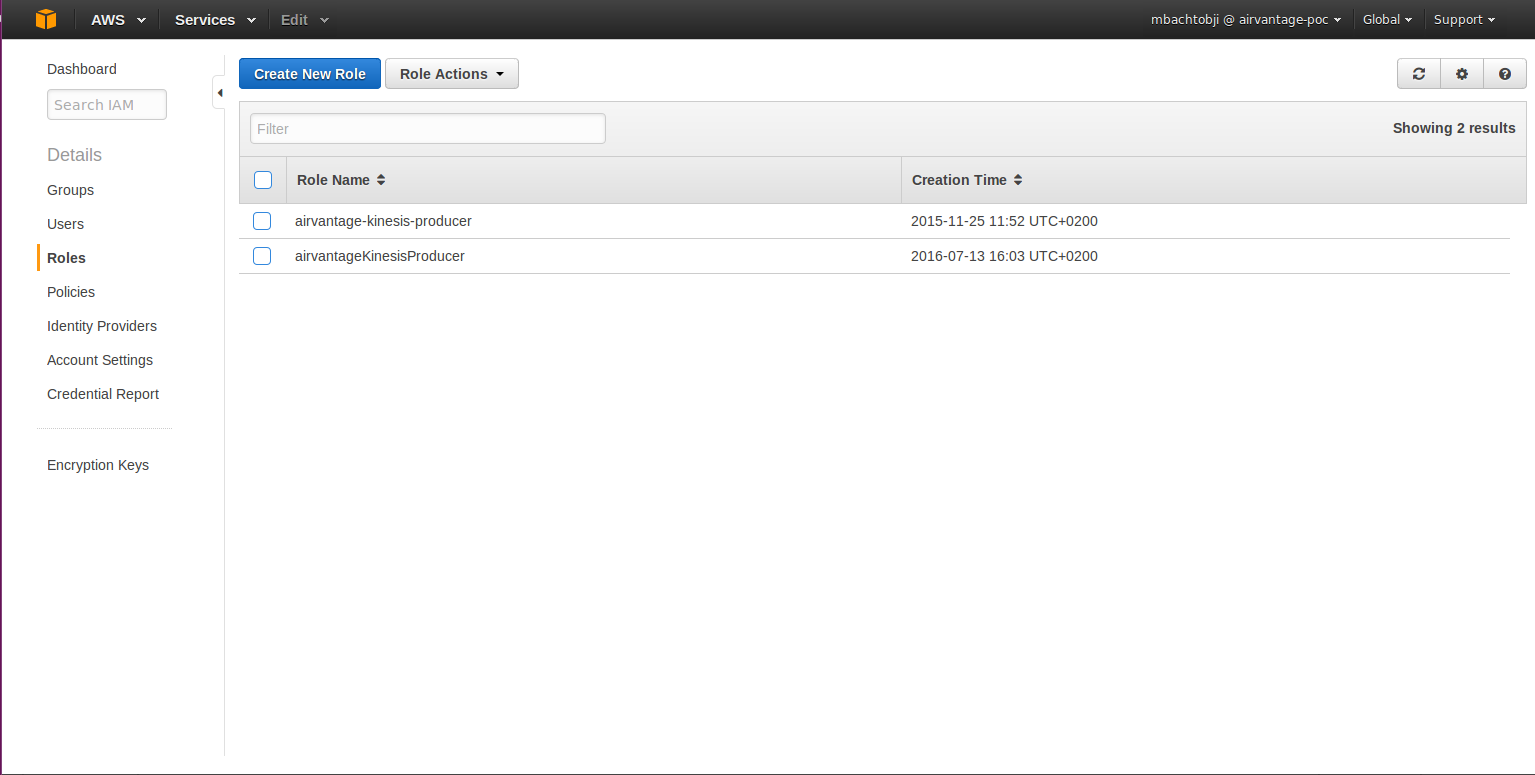 Test your setup
You can check that the data received from AirVantage shows up in the stream monitoring provided by Amazon. The graph that describes the number of Put Record Requests lets you ensure that your Firehose is connected to AirVantage. If no data is shown, you need to check your configuration.