AirVantage lets you capture and exploit data from any device deployed in the field, opening many new possibilities for your business processes, service applications, and revenue streams.
Integrate your field data with any application or system - gain enhanced coverage for operations, accounting, reporting, sales…
Create new web and mobile applications to add value for your employees, field workers, and customers
See more at AirVantage product page on Sierra Wireless website.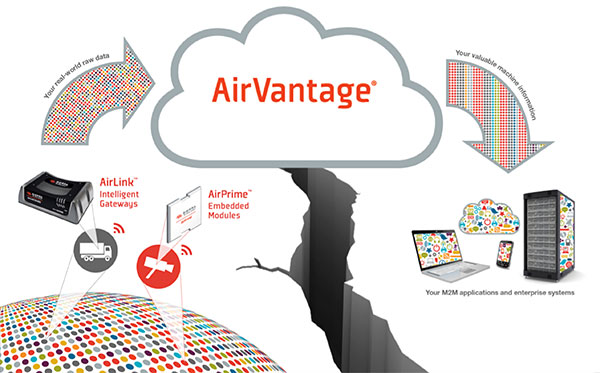 AirVantage offers advanced Web services APIs and device management dashboards, for fast integration of device-generated data into backend systems and applications.
For further details, see Key features for IoT Projects
---
Getting Started!
What's New
"What's New" content is included in the main AirVantage product UI. Please refer to
this page
for more information.
---