This guide provides instructions for quickly setting up your wireless modules and how to start using the service.
Supported devices
The Unlimited FOTA Edition supports the following AirPrime / AirLink system types:
WP Series
AR Series
HL Series
EM/MC Series: MC73xx when used with Linux QMI SDK 3.3.7 or more
Open AT based products from legacy SL/Q/FX/GL Series (SL6087, SL808xT, WMPxxx, Q2686, Q2687, Q2698, FXT009, FX100, GL61xx)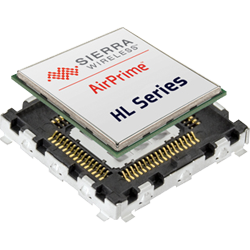 ---
Select & Identify the product
Select the Type of AirPrime Smart Module you want to register
Provide the IMEI and Serial Number of your System (these numbers are written on the wireless module label and could be also recover through AT+WMSN for serial number and AT+CGSM for IMEI)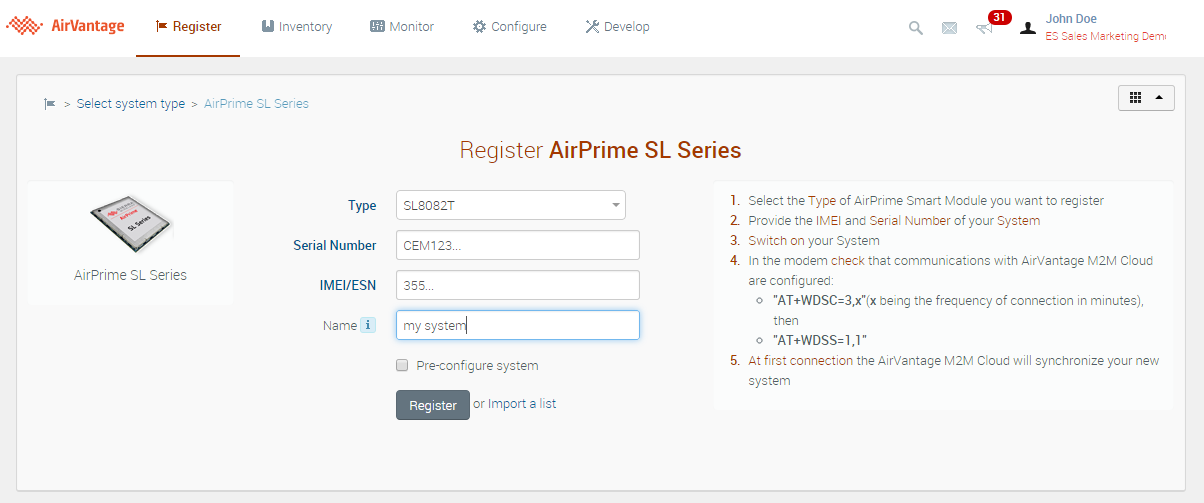 Configure your module
Switch on your wireless module and make sure it is properly configured to communicate to the cellular network.
In the wireless module, check that communications with AirVantage M2M Cloud are configured:

"AT+WDSS=0,"your.apn.com" ", to specify an APN for device management. Some modules have a default fallback on the customer APN and do not require this step.
"AT+WDSC=3,x"(x being the frequency of connection in minutes)
"AT+WDSS=1,1" to initiate manually your first connection to the server therefore avoiding to wait for the next polling period

On the bottom of the web page, your wireless module should now be listed in the registered systems with the synchronized icon
In case your module does not appear as synchronized, you may want to visit the troubleshoot section
---
Fleet-based upgrade
The Upgrade Status widget identifies systems in need of firmware upgrades, and lets you apply the latest reference build with a single click.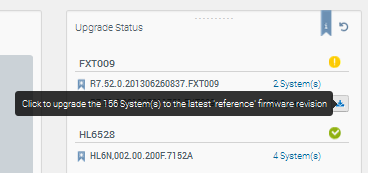 Upgrade selected systems
Listed in the lower part of the Upgrade > Systems page, you can see your registered wireless modules and associated current firmware
Select the list of modules to be upgraded
Click on the Upgrade Firmware button
Select the firmware build to apply, then configure any options you require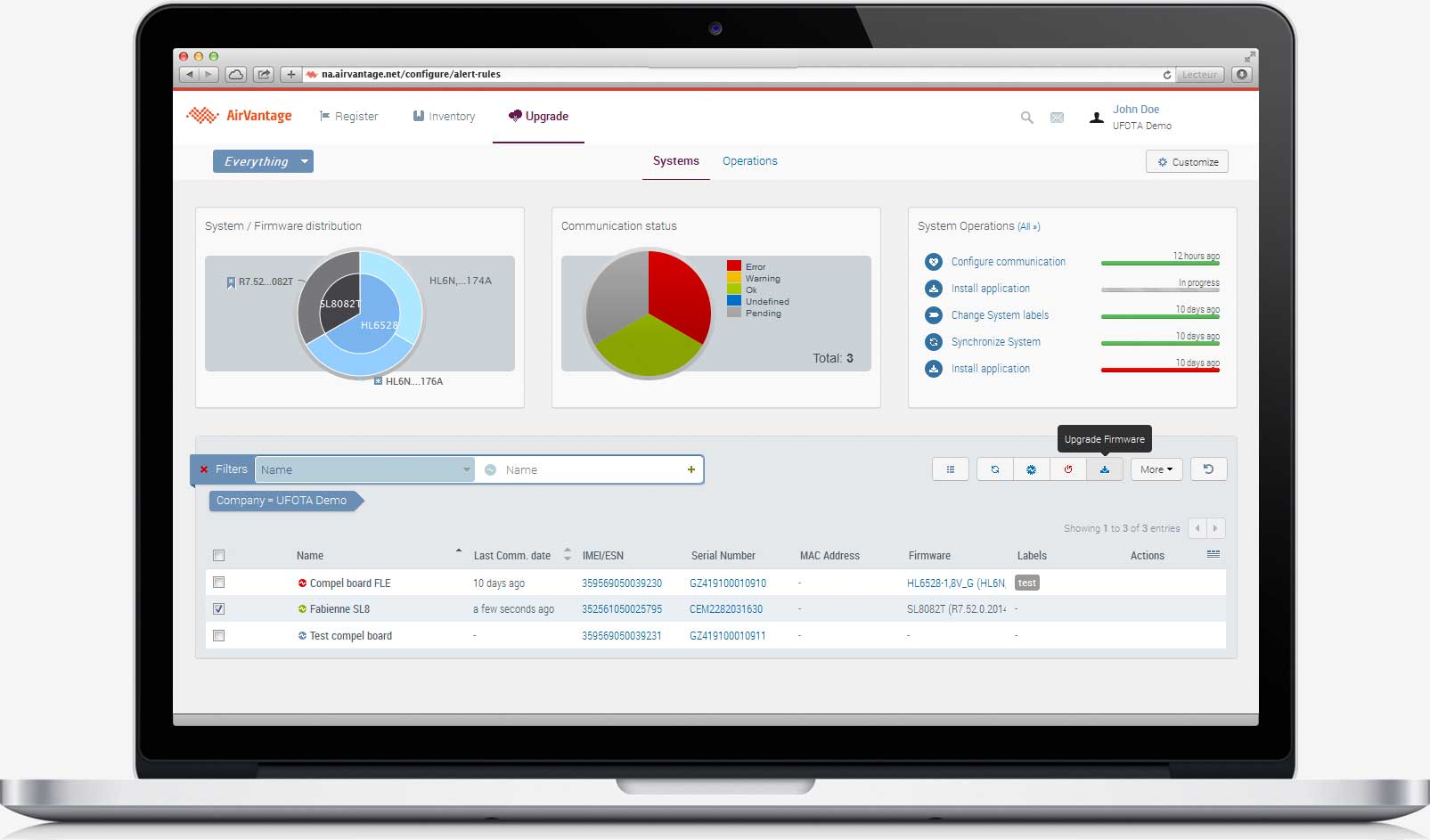 See Upgrade activity page for further details.
---