You can activate a subscription from the the Subscriptions section of the Inventory activity.
Click on Inventory > Subscriptions.
According to the SIM card state, execute one of the two steps below:
If your SIM card is inactive at operator level
Click on Activate (in action bar after selecting the subscription or directly in Actions column), then fill in required parameters in the Activate window which opens:
Trying to activate a subscription with the Activate command while the SIM card has already been activated by operator will end in error.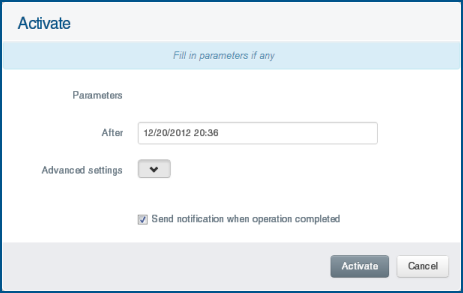 If your SIM card is active at operator level
Click on Synchronize (in action bar after selecting the subscription or directly in Actions column), then fill in the required parameters of the Synchronize window which opens: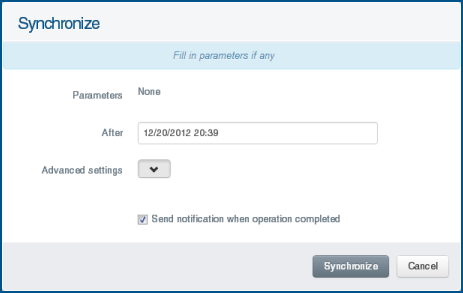 Your subscription then appears active in the subscription list: