You can access a system or a gateway inventory details from the Systems (Inventory activity) section.
Click on Inventory > Systems or Gateways.
Select the system or gateway whose details you want to review.
Click on Details in the action bar or directly in the Actions column.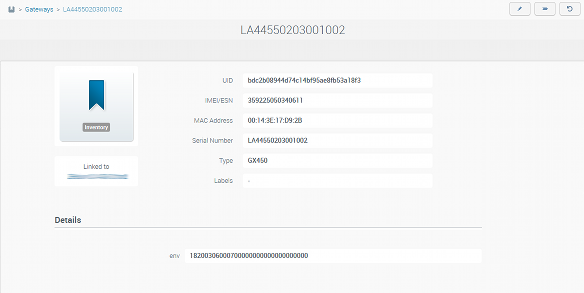 Note: you can access to the Gateway details from the system details by clicking on the IMEI or Serial Number link.

You can access to the subscription details by clicking on the IMSI number.
The following screeshot shows system details.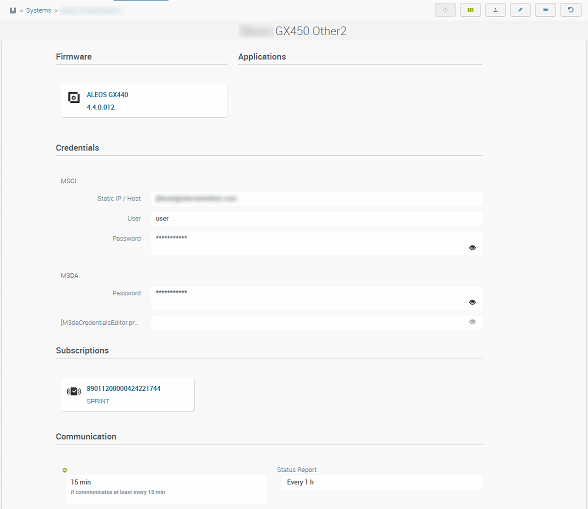 If the gateway is linked to a system, you can display its details by clicking on System details.
You can click some parameters. From here, you can also:
| Feature | Icon |
| --- | --- |
| Edit | |
| Change Label | |
| Activate | |
| Monitor | |