You can edit an existing system from the Systems (Inventory activity) section.
A system must be in Maintenance or Inventory state (not Deployed) to be edited – switch it to maintenance first if needed. Similarly, a gateway cannot be edited if it is associated with a system in Deployed state.
Click on Inventory > Systems or Gateways
Select a system or a gateway then click on Edit in the action bar or directly in the Actions column. You can alternatively access the required system details then click on Edit. An edition page opens.
If needed, switch your system to maintenance by clicking on Switch to Maintenance.
Edit parameters as needed and click on Save (here, a system).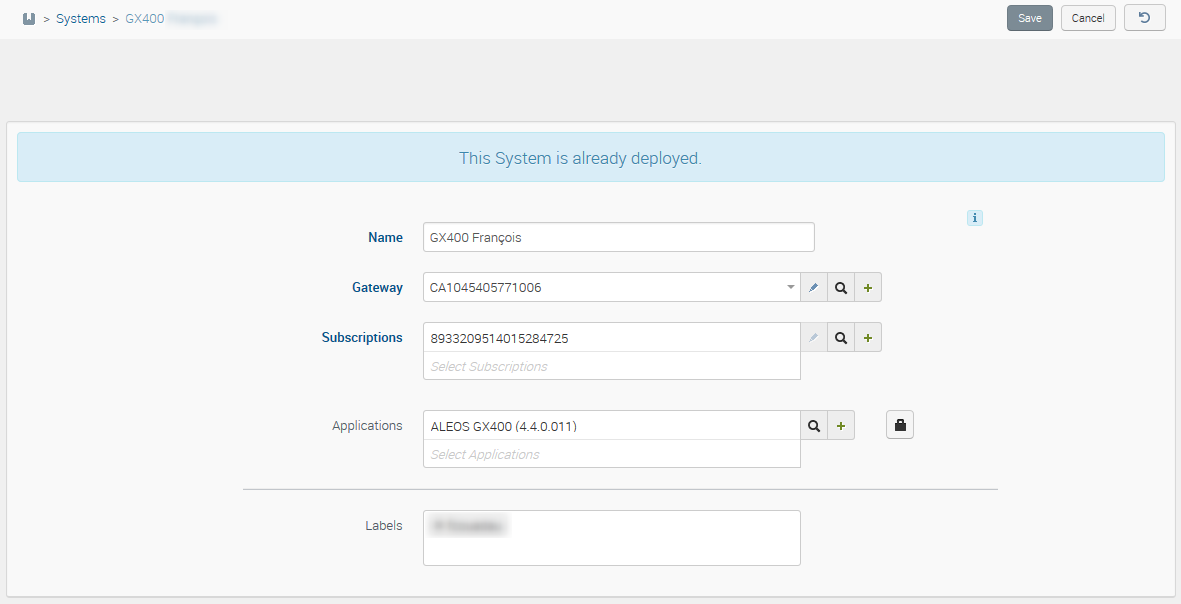 Edit Password
Click on the padlock
Edit your password
Password fields include an 'eye' for temporarily showing passwords when entering them. Just keep the eye clicked to show a password.