ALEOS 4.14 introduces automated support for switching to the eSIM on your Ready-to-Connect AirLink gateway (AirLink LX40, LX60 or RV55). To use the eSIM when running ALEOS 4.13, you need to make two changes to the configuration of the gateway in ACEmanager: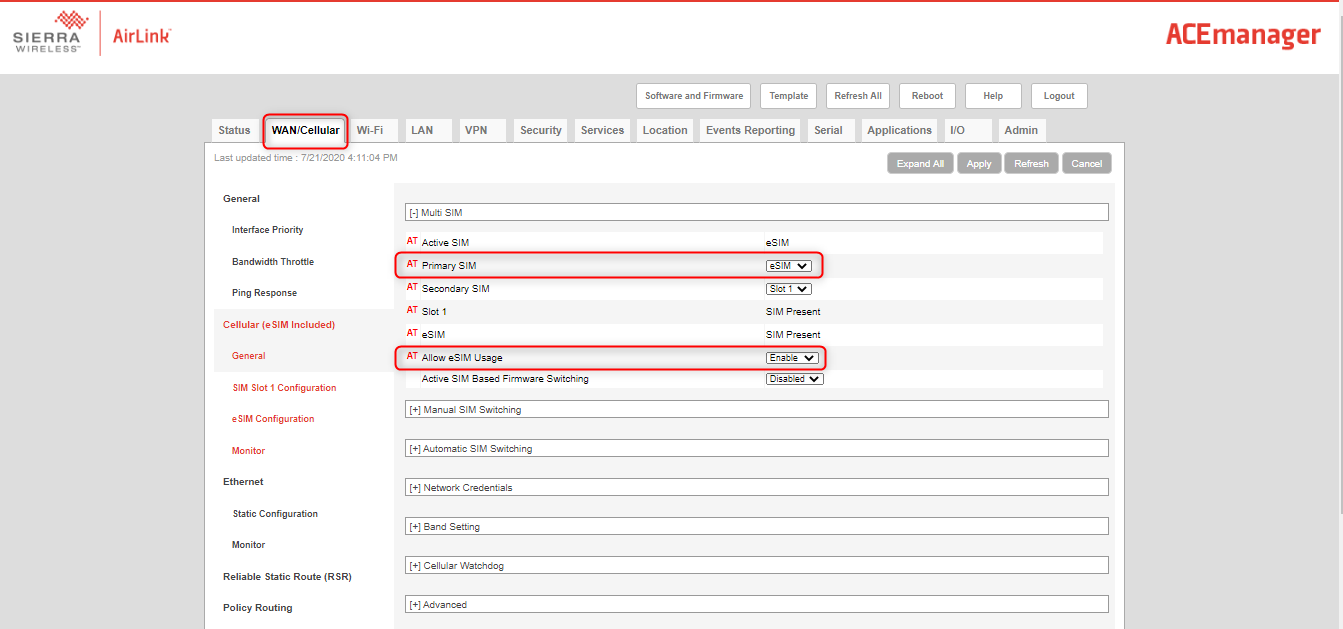 Set the eSIM as the Primary SIM
Set Allow eSIM Usage to "Enable"
Please note that once this change is made, the LEDs on the gateway will show that the gateway is connected to the network (green LEDs), even if the eSIM is not activated in ALMS. This may be incorrect, and this behavior was corrected in ALEOS 4.14.