You can edit an existing system from the Systems (Monitor activity) section.
Go to Monitor > Systems
Click on your sim card in the list
Select a sim card then click on Edit in the action bar (menu More). You can alternatively access the required sim card details then click on Edit. An edition page opens.
Change the name if needed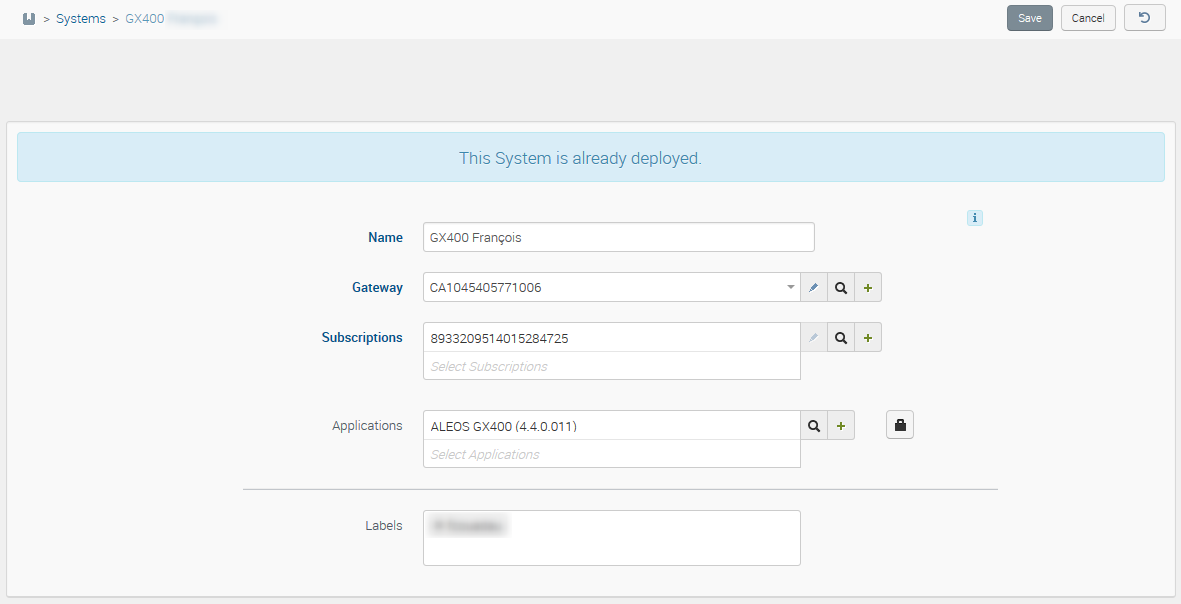 Declare a gateway
Click on the Create a new Gateway button in the Gateway line
Fill the fields Serial Number and IMEI (you can specify a label as well)
Click on Create
Edit parameters as needed (like any application)
At any time, when all actions have been done, you can click on Save to validate your changes.
Add an Application
You can associate an application (or several ones according to the device's OS) and a firmware to your system.
You can select the correct firmware in the Public Repository.
Some applications requires a password to be filled. If needed, a padlock is displayed at the right of the applications list area. See below to edit it.
Edit Password
Click on the padlock
Edit your password
Password fields include an 'eye' for temporarily showing passwords when entering them. Just keep the eye clicked to show a password.