API clients are created from the API clients section.
Click on Develop > API clients.
Click on Create.
Enter an API client Name, for example Excel.
You can optionnally:

Add a Logo URL (max. size: 48x48 pix.),
Specify a Redirect URI, if you want to delegate to the AirVantage your application authentication process.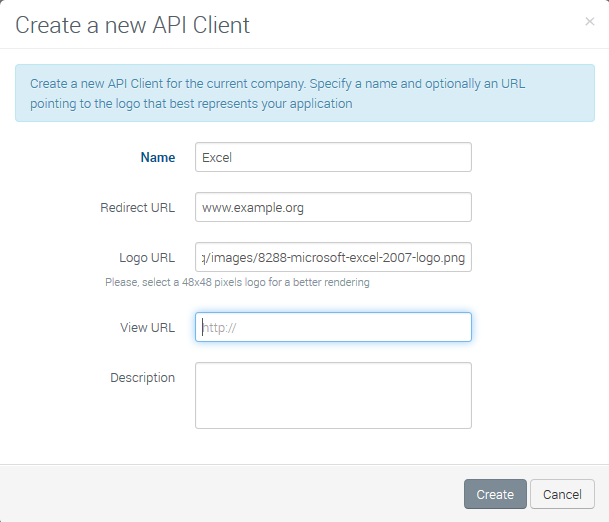 An API Client has been created and is displayed in the API Client section: