Applications are released from the My Apps section. You can also force a release if the application has already been released (for example if you're in its development process). Only the application owner can force a "release again".
Click on Develop > My Apps.
Click on Release button in the menu bar. A window opens.
Browse to your application archive and select it.
You can open the Advanced Settings to:

Receive an email to be notified when the application will be released. It can take some time if your binary is very big
Publish your application automatically just after releasing it.

Click on Start to start releasing the application.
Click on Close when the application has been successfully downloaded.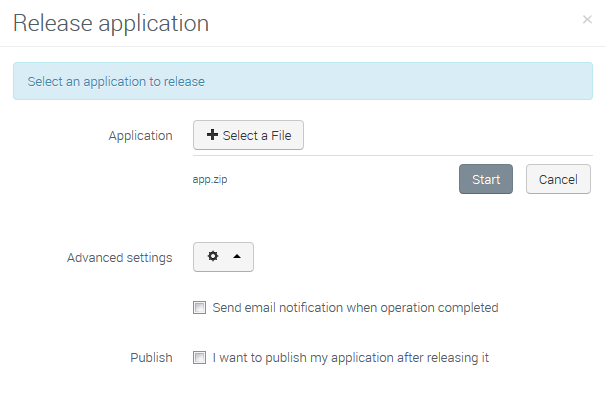 Your application is now released:

You have to publish it to let it usable with your systems. Have a look how to publish an application howto.