To activate an Enhanced Carrier Connectivity Verizon SIM, you must assign an IMEI to the system prior to activation. Otherwise, you will see the activation errors shown below.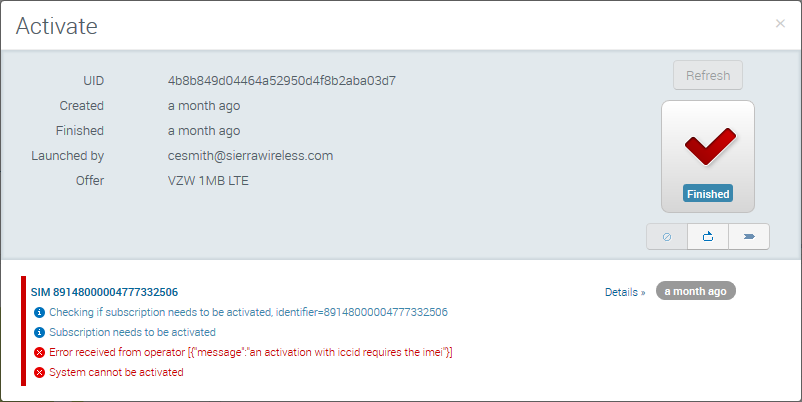 For a single system, you can assign the IMEI by editing the system.
For multiple systems, you can assign IMEI information by creating a template, adding IMEI information to the .csv file, and then uploading the template.
---
Edit one system to add its IMEI
In Monitor > Systems select the system on which you want to add the IMEI and click the Edit button in the More menu

. Alternatively, you can use the Edit button from the system details window.
In the next screen that appears, click the + (Create a new Gateway) button.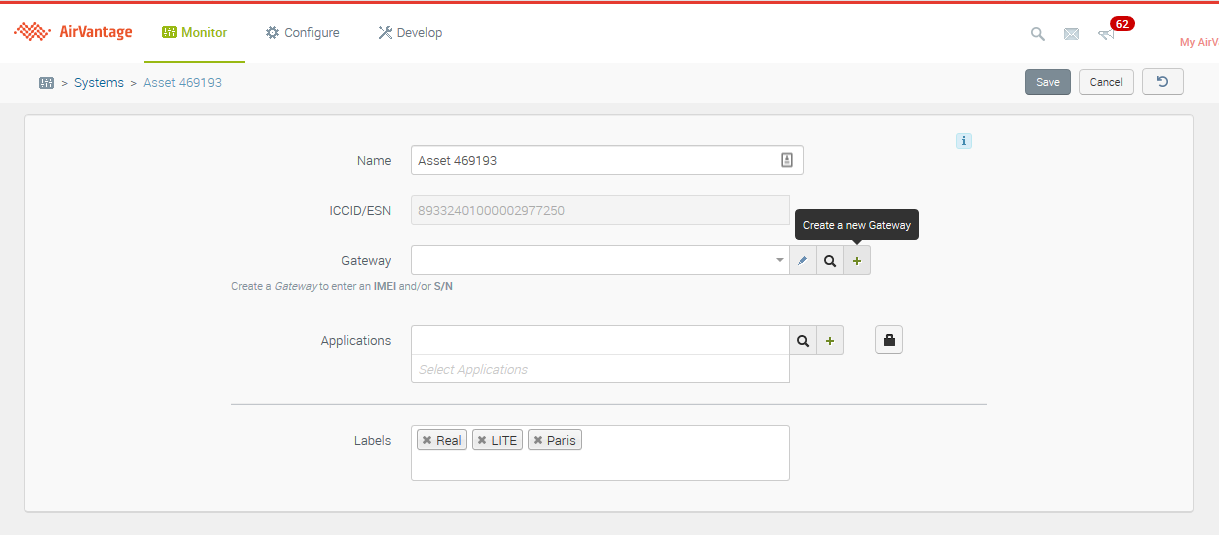 In the Create gateway window, enter the serial number and IMEI, and then click Create.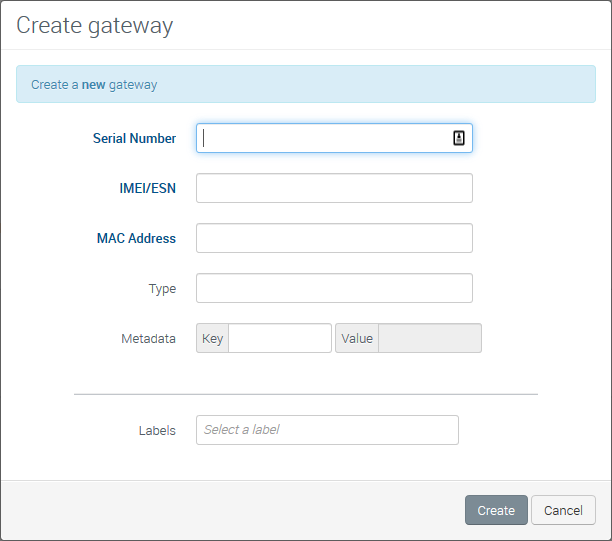 ---
Edit systems in bulk to assign multiple IMEIs
AirVantage also provides the capability to add IMEIs for a large number of systems at once. From Monitor > Systems, filter the list of systems and check the ones for which you want to add the IMEI and click the More menu, followed by Import & Edit:

The Import & Edit window appears.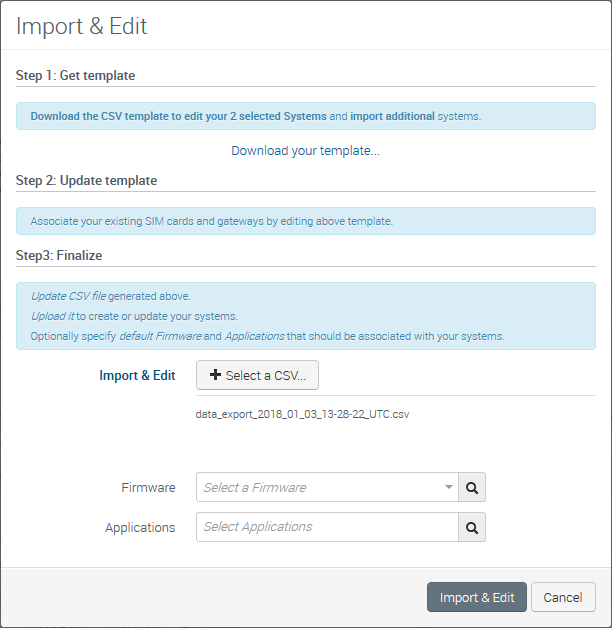 Under Step 1: Get template, download the template.
In the downloaded .csv file, fill the column "GATEWAY[IMEI]" with the required IMEIs and save the updated file. Make sure your editing software does not transform the ICCIDs. If you are facing issues at this stage, you may want to check How to edit csv files?

Under Step 3: Finalize, import the updated template and finalize by clicking the Import & Edit button.